---
One of the first questions our executive producers get from clients when preparing for a video shoot is, "What should I wear?". As professional media trainers, well tell clients that what people wear isn't as important as the verbal message they want to convey. However, understand that what you wear does convey a message. If your appearance or dress is distracting to the viewer, you may have just lost the only opportunity to make your message resonate. Appearance is critically important when you are representing yourself or your organization. Here are a few tips when dressing for a television appearance or interview: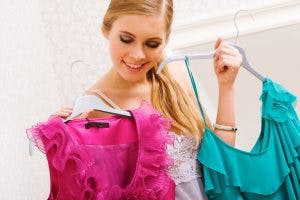 For Women
Wear solids. Avoid patterns. Bright solid colors work best. Contrasting colors work especially well on camera (ex. red blouse under blue blazer). Black and white used to be big "no-nos" in television because your face would look washed out. But new camera technology is much more forgiving. Black and whites are acceptable, but wearing colors always gives the camera a little "pop". DO NOT wear busy patterns or animal prints. Sometimes prints will give off a distorted look on camera.

Avoid too much jewelry. Dangly, long earrings, bracelets or necklaces tend to move around with hand gestures. It could be distracting to viewers and also interfere with the microphone.

Makeup matters, but don't get carried away. There is a myth in television that you need more makeup with high-definition TV. Not the case. You actually need less. High-def cameras can expose wrinkles and blemishes, but they also expose unnatural heavy makeup. Our advice is to invest in some high-definition makeup. These "made-for-TV" cosmetics are more sheer and designed to hide uneven skin texture or minor flaws.

Be aware of your body language. The best way to distract the viewer is to look uncomfortable. Avoid distracting movements like fidgeting, twirling your thumbs or twisting your ring. Sit back in your chair, cross one leg over another at the ankle and rest your arms on the desk or chair. Don't nervously touch your face or hair. If you need a "prop", bring a pen or object relating to your interview like a book to show the audience. And right before the camera starts rolling, take a big breath, reach your chin to the sky, stretch your neck and lower your shoulders. This yoga like stretch can help you feel more relaxed and composed.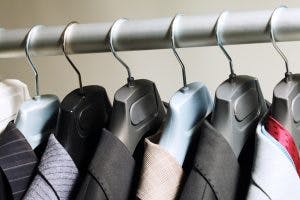 For Men
Dress your culture. If you wear a suit and tie to work everyday, then chances are you should do the same for a television interview. If you are more comfortable in a polo shirt and slacks, then that's how you should dress. Don't feel the need to put on the company logo for the video unless that's how you normally dress for work. Remember: you are representing your company.

Color matters. Blue is a favorite color for TV interviews, because it always looks good on camera. Avoid bright reds and whites. Red bleeds out on a TV screen, and white glows under harsh studio lights. Black tends to absorb all surrounding color. Pick subdued colors. This will help the audience to focus more on what you say than on what you look like.

Avoid patterns. We recommend men wear a solid-colored shirt and suit for TV interviews. Navy blue and dark grey suits look best. Shirts: light blue, pinks or other pastel colors look great. Avoid small striped and herringbone suits. Same goes for ties. ESPECIALLY ties. Some TV cameras have trouble picking up busy patterns, making some ties look like a blurry mess on camera. Big, bold patterns or large striped ties come across well. And make sure your tie knot is straight before putting a microphone on.

Yes. You should wear makeup. So many guys roll their eyes when we tell them they have to wear makeup. This also applies to your wardrobe and grooming. If something is distracting- like sweat rolling down your cheek- it will take the viewers' attention away from your message. Plus, you'll look better. If your video production crew does not have a makeup kit on hand, here's some simple advice: go to your local mall makeup counter. (MAC is one of the best brands for HD make up) Ask for a double powder foundation and blot powder for your face. Use the foundation all over your face to start, and then use the blot powder as needed through the day, especially on high hair lines. We know you're rolling your eyes again, but we want you to look your best! Good luck, and go get 'em!
---
Philadelphia-Based Video Production Services, Serving Clients Nationwide
24 Veterans Square, Media, PA 19063 | 610.744.2521
Copyright © 2018 Focus Media Services. All rights reserved worldwide.
Web Design
by Media Proper.